Alexander Gouletas
http://alexandergouletasphotography.com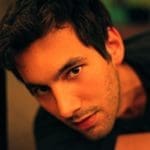 Education
Focus in Photography and Alternative Processing Methods | Harold Washington College, Chicago |
2006-2010
Academy for the Arts | Marwen, Chicago | 2000-2006
Work Experience
Instructor| Digital Photo Acadamy, Chicago | ZOU-Present
Lend in the education of adult students, taught composition and camera mechanics, cilent relations.
Freelance Event Photographer | Poggled, Chicago | 201 l-Present
Taking professional nightlife/event photos, editing for Online publication, interacting With customers, brand promotion
Freelance Food Photographer | Fooda, Chicago | 201 l-Present
Taking images of Various cuisine items, spotlighting aesthetic qualities for Online Visual menus
Front-house Coordinator | BBQ Brand, Chicago | 2011- Present
Coordinating food, customer, and service to optimize quality customer experience
Freelance Fashion Photographer | Joonbug, Chicago | February 2012 (temporary project)
Requested by contributing Writer, showcasing local fashion events and aWard-Wining fashion designer and her apparel
Bartender/Upscale Food & Wine Server | 25 Degrees, Chicago | 2011-2012
Educating guests on extensive Wine/drink list, bar opening procedures and cocktail preparation, side Work, food service
International English Teacher (ESL) | Gaegurn Sogang University, Busan, South Korea | 2011
Directly instructed elementary-level children in language and grammatical skills regarding English as a second language
Café Food Server & Barista | Bourgeois Pig, Chicago | 2008 (Featured: Rachel Ray' s T asly Travels)
Prepared/ served specialized coffee drinks, locally-made baked goods, gourmet sandwiches, European iníluence
Manager/Server | Sìnbad's Fine Mediterranean Grill, Chicago | 2007-2008
Oversaw entire ethnic food preparation and service: Moroccan, Lebanese, Syrian, Greek, Turkish cuisines
Associate | Potbe||y's Sandwich Works, Chicago | 2005-2007
Prepared fresh sandwiches and trained new employees in high Volume environment
Urban Photographer | Pioneer Press/Niche Publications, Glenview | 2005-2007
Captured structural and still images of Various neighborhoods for print media and tourism guides
Photographer/Sales Assistant | Lerner Newspapers, Lincolnwood | 2004
Assisted in article research, client management, project implementation, took photos for community newspapers
Office Assistant | American Invesco, Chicago | 2004
Document Organizing and flling, data entry, overall offlce procedures
Publications
Magazine Cover Photo | Epicure | The Ultimate Guide t0 Food Drink | Fall/Winter 2011/2012
http://ioonbug_com/national/glamdamnit/Designer-Spotlight-House-of-Frog/VipMsvBqvf
Call Digital Photo Academy at 1 877 372 2231. Lots of people seem to hang up if our welcome recording comes on instead of a live voice, but we promise to return your message within a day or two if you leave one with your name and number. It would be even better if you included your e mail address as well as the date and city of the class you are considering. If leaving a voice mail message is not your thing, please email us at DPAbooking@digitalphotoacademy.com or Richard@digitalphotoacademy.com.