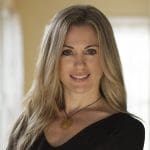 "I love photography. It has been all that I live and breathe since I am fifteen years old. I have been a commercial professional photographer specializing in interiors, food and product for the last ten years. I love to create photographs and fine tune them to perfection. I never tire of looking at great photographs new or vintage."
Yvonne is highly experienced in all aspects of photography. She knows all the technical aspects of photography from lighting, capturing an image, organization of images and post production of images. As she has been in the photographic industry for over 20 years she understands the aesthetic trends and what is 'fashionable' in photography.
Yvonne has been teaching photography and digital post production for over 15 years. She was the director/head instructor at Center for Photographic Art. The head instructor at Art League of Long Island. She is well know throughout the camera club community as an entertaining and informative speaker.