The Friends of the Conservatory
The Friends of the Conservatory
The Friends of the Conservatory is a botanical garden, conservatory, and Seattle landmark located in Seattle, Washington at the north end of Volunteer Park on Capitol Hill. Photographs are inspired but can easily come out to disappoint the shooter because there are technical insights that are required when making images of glass to avoid unsightly glare and unwanted reflections. This relates since the building is comprised of 3,426 glass panes that are flushed to fit into a wood and iron framework. This Victorian-style greenhouse structure, modeled on London's Crystal Palace is the perfect space to practice interior lighting techniques. This is worth the effort because inside, the conservatory is divided into five display houses that provide beautiful views of nature at it's best.
Several sculptural features and artworks adorn the conservatory as well. The ornate beveled glass window found just above the entry is original dating back over 100 years ago. In 1981, the conservatory added a hand blown and stained green glass canopy designed by Richard Spaulding and entitled "Homage in Green" to the entry vestibule. Additional green glass pieces, also designed by Spaulding, were added in 1982 and 1995. Accurately capturing glass coloration in a photograph is an easy to learn technique.
Your DPA instructor will walk the area with you, all the while conveying the concepts of composition and camera operation to help you approach this fascinating area in a way that will help you access your creative point of view and enhance the wonderful light and diverse subjects.
Call Digital Photo Academy at 1 877 372 2231. Lots of people seem to hang up if our welcome recording comes on instead of a live voice, but we promise to return your message within a day or two if you leave one with your name and number.  It would be even better if you included your e mail address as well as the date and city of the class you are considering.  If leaving a voice mail message is not your thing, please email us at DPAbooking@digitalphotoacademy.com or Richard@digitalphotoacademy.com.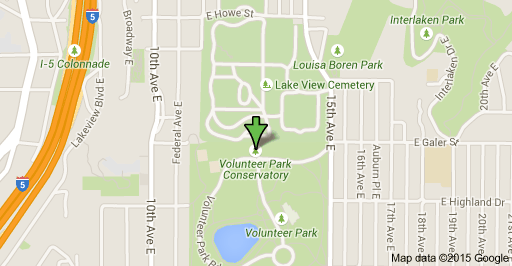 Adult (Age 18 and up )……….$4.00
1402 East Galer Street
Seattle, WA 98112