Jennifer Olsen
http://jenniferolsen.net
http://jenophotoblog.net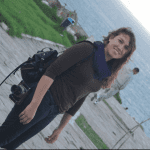 Jennifer Olsen, b. 1984 is a fine art documentary photographer based in New York. Her work is grounded in the relationships she establishes with her subjects and focuses on the story of the individual beyond the headline.
Olsen holds a BFA in Photography and minor in Sociology from SUNY New Paltz. She is a recent graduate of the Documentary Photography MFA program at the University of Wales, Newport.
Olsen is an instructor for The Josephine Herrick Project, has been a guest lecturer with Webster University, and a mentor with Leave Out the Violence (LOVE). She has participated as a guest blogger for the World Photography Organisation and a writer for the Diffusion Festival. Olsen has photographed for clients such as Save the Children, Sustainable Harvest, Cotton Tree Ecolodge, Direct TV, E2productions, and Destination Downtown.
Call Digital Photo Academy at 1 877 372 2231. Lots of people seem to hang up if our welcome recording comes on instead of a live voice, but we promise to return your message within a day or two if you leave one with your name and number. It would be even better if you included your e mail address as well as the date and city of the class you are considering. If leaving a voice mail message is not your thing, please email us at DPAbooking@digitalphotoacademy.com or Richard@digitalphotoacademy.com.