DSLR 101 – $65
Scroll Down For Scheduling In Your City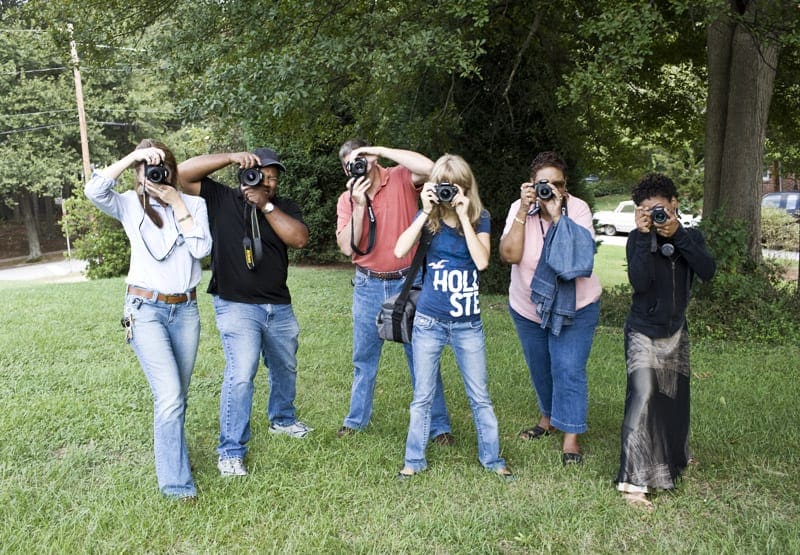 TAKE THIS COURSE IF YOU…
– Just Purchased A Digital SLR Camera
– Know How To Use Your Point-And-Shoot Camera and Want To Apply The Same Knowledge To DSLR Cameras
– Want To Learn To Make Simple and Creative Changes To Your Pictures Using The Functions of Your Camera
– Want To Learn All The Base Knowledge About Your Digital SLR Camera Before Taking An Advanced Class
CLASS DESCRIPTION
DSLR 101- 3 hours (max.15 students/class) – $65
The DSLR 101 workshops will offer 3 hours of instruction for people who have stepped up to a Digital SLR camera or are planning to make the move. Students will learn how to benefit from the greater power, versatility and precision of Digital SLR Cameras. Instructors will also provide tips on building a camera/lens system that suits their special individual interests.
Classes to improve your skills no matter which camera model you own!
If you would like private one to one sessions, the fee is $100 per hour.
Contact us at DPAbooking@DigitalPhotoAcademy or call toll free 1 877 372 2231!
Digital Photo Academy is a year-round program. Please check back soon for future dates.
Call Digital Photo Academy at 1 877 372 2231. Lots of people seem to hang up if our welcome recording comes on instead of a live voice, but we promise to return your message within a day or two if you leave one with your name and number. It would be even better if you included your e mail address as well as the date and city of the class you are considering. If leaving a voice mail message is not your thing, please email us at DPAbooking@digitalphotoacademy.com or Richard@digitalphotoacademy.com.
Please note – if a class must be cancelled due to weather or other circumstances against our control we will be happy to work with you to reschedule!