Cleveland Museum of Art Outdoors
Cleveland Museum of Art Outdoors
 Cleveland Museum of Art Outdoors
If you want to make images of natural landscapes, waterscapes, plant life as well as dramatic architecture and powerful sculptures, then you will want to join your DPA instructor at the Cleveland Museum of Art-Outdoors. Develop your signature style of picture taking by varying the angles from which you shoot, from the ground up, cutting off part of the subject or creating a leading line to the main event with a row of stairs, bushes or lamp posts. Not everything has to be dead center and with your instructor you can test every option to find the one you like best. Pixels are free. There are techniques to specific ways to get saturated reflections of trees against water and tips on minimizing glare off of shiny surfaces. Learn interesting ways to showcase architectural exteriors against the sky with stairs and landscaping as a lead in element. All of this will be part of the shoot in this varied and magnificent setting.
Your DPA instructor will walk the area with you, all the while conveying the concepts of composition and camera operation to help you approach this fascinating area in a way that will help you access your creative point of view and enhance the wonderful light.
Call Digital Photo Academy at 1 877 372 2231. Lots of people seem to hang up if our welcome recording comes on instead of a live voice, but we promise to return your message within a day or two if you leave one with your name and number.  It would be even better if you included your e mail address as well as the date and city of the class you are considering.  If leaving a voice mail message is not your thing, please email us at DPAbooking@digitalphotoacademy.com or Richard@digitalphotoacademy.com.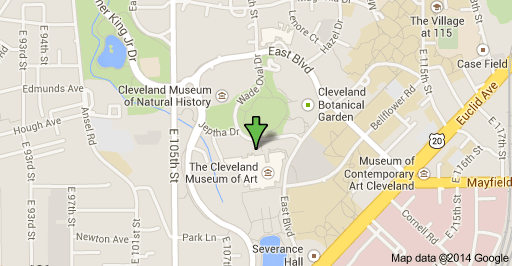 11150 East Boulevard
Cleveland, Ohio 44106-1797